At the Elementary Stage Division, engaging students in intermural and intramural services projects is one of the main events that purposefully serve the school mission, vision, and core values. By participating in such activities, students learn to become active members of their community as well as distinguished individuals and leaders of the future.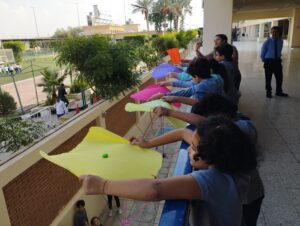 During school-wide community service events, they never stop to show enthusiasm and display their readiness to give a helping hand. Among many of their community service contributions, they actively participated in the following projects:
Monetary fundraising for the Egyptian Food Bank
Clothing fundraising for the Egyptian Clothing Bank
Packing Ramadan goody bags for serving those in need
Hosting and assisting Al Nour Wal Amal Association team members for three consecutive days on the school campus
Fundraising Market for the AL SHEFAA ORMAN HOSPITAL IN LUXOR.